Here's the new season two trailer. SPOILER ALERT: it contains new footage not seen in the previous sneak peek.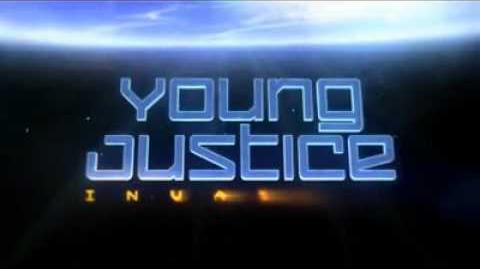 ---
Special thanks to Jessicraze94, Spoonwave and Demi596b for bringing this to our attention.
---
Update: LLight brings you this:
It's confirmed. Batgirl will be appearing in Invasion. See the images here and watch the trailer below.

Robin looks great in his new costume. Still no sign of Artemis, Kid Flash, and Aqualad. Looking at Robin and Lagoon Boy, I can only feel a timeskip occurred at some point. I mean, they look so different.
| | |
| --- | --- |
| | Please remain civil. You should not harass other users or their views. |
Ad blocker interference detected!
Wikia is a free-to-use site that makes money from advertising. We have a modified experience for viewers using ad blockers

Wikia is not accessible if you've made further modifications. Remove the custom ad blocker rule(s) and the page will load as expected.