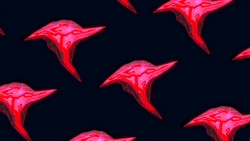 Starro-tech was a combination of an alien bio-organism, nano-technology and magic. It was created by the combined efforts of Professor Ivo, Brain and Klarion.[1]
It was capable of enthralling any kind of host—human, alien, inorganic, or magical—and turning them into mind-slaves of the Light as well as granting the Light access to all of their memories.[2]
The Starro-tech took 0.16 nano-seconds before it could be completely infused with the host's nervous system. It could be negated by cure-tech, which also inoculated against any future Starro-tech exposure.[3]
Sightings
References
Ad blocker interference detected!
Wikia is a free-to-use site that makes money from advertising. We have a modified experience for viewers using ad blockers

Wikia is not accessible if you've made further modifications. Remove the custom ad blocker rule(s) and the page will load as expected.