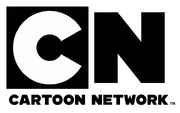 Cartoon Network (abbreviated CN, corporately known as The Cartoon Network, Inc.) is an American cable network owned by Turner Broadcasting which primarily shows animated programming, including season one and two of Young Justice. Cartoon Network is primarily youth orientated, but has an adult orientated programming block called Adult Swim.
External links
Ad blocker interference detected!
Wikia is a free-to-use site that makes money from advertising. We have a modified experience for viewers using ad blockers

Wikia is not accessible if you've made further modifications. Remove the custom ad blocker rule(s) and the page will load as expected.